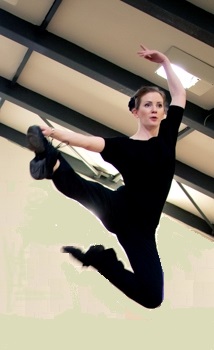 Performer and teacher, Catherine performed in Music in the Classroom at the National Concert Hall, Dublin for 8 years as a student dancer herself. She also took the dual role of dancer and dance captain for the film Ella Enchanted starring Oscar Winner Anne Hathaway, as well as appearing in the hit show Vapours at The Helix, DCU.
Catherine has been teaching students of all ages for over 15 years. Studying with Dex McGloughlin, Catherine completed her training in Ireland, before gaining further experience at Merseyside Dance and Drama Centre in Liverpool and the Debbie Capon College of Dance in Whitstable. 
The Catherine Casey School of Dance was founded in 2005 starting out in Castleknock. The Lucan branch opened 2 years after that and the Shankill branch was launched in 2013. The ethos of the school is inclusion, with great care taken to ensure each student gets the most out of their time dancing with us and every student encouraged to take part in all suitable school activities, auditions and performances.
In September 2013 Catherine also took over the role of choreographer for the hugely popular Music in the Classroom series run in association with RTE and The Irish Times. Students from the School of Dance who auditioned successfully for this show had the opportunity to perform alongside the National Concert and Symphony Orchestras in Dublin in the National Concert Hall and the Helix as well as nationwide tours with shows being performed in Dundalk, Limerick, Galway and Castlebar.
She currently runs in-school dance programmes in St. Anne's National School, Dalkey School Project Educate Together, Rathfarnham Educate Together, Startright Playschool and Rathdown Junior School teaching dance to both girls and boys of all levels and abilities, while at Secondary level she has choreographed musical productions of Grease and Joseph and Fiddler on the Roof.