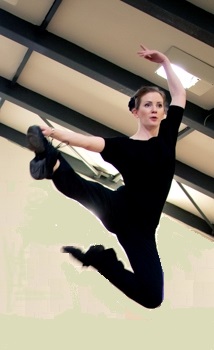 Performer and teacher, Catherine performed in Music in the Classroom at the National Concert Hall, Dublin for 8 years as a student dancer herself. She also took the dual role of dancer and dance captain for the film Ella Enchanted starring Oscar Winner Anne Hathaway, as well as appearing in the hit show Vapours at The Helix, DCU.
Catherine has been teaching students of all ages for over 15 years. Studying with Dex McGloughlin, Catherine completed her training in Ireland, before gaining further experience at Merseyside Dance and Drama Centre in Liverpool and the Debbie Capon College of Dance in Whitstable. 
The Catherine Casey School of Dance was founded in 2005 starting out in Castleknock. The Lucan branch opened 2 years after that and the Shankill branch was launched in 2013. The ethos of the school is inclusion, with great care taken to ensure each student gets the most out of their time dancing with us and every student encouraged to take part in all suitable school activities, auditions and performances.
In September 2013 Catherine also took over the role of choreographer for the hugely popular Music in the Classroom series run in association with RTE and The Irish Times. Students from the School of Dance who auditioned successfully for this show had the opportunity to perform alongside the National Concert and Symphony Orchestras in Dublin in the National Concert Hall and the Helix as well as nationwide tours with shows being performed in Dundalk, Limerick, Galway and Castlebar.
She currently runs in-school dance programmes in St. Anne's National School, Dalkey School Project Educate Together, Rathfarnham Educate Together, Startright Playschool and Rathdown Junior School teaching dance to both girls and boys of all levels and abilities, while at Secondary level she has choreographed musical productions of Grease and Joseph and Fiddler on the Roof.
---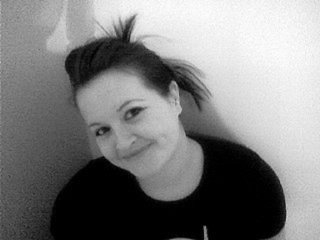 Karen Smyth began her dancing at the famous Billy Barry dancing school at the age of three. At the same time she also took up Irish Dancing. If there was a dance class on Karen was sure to be there. At age 15 she went to Digges Lane for Hip-Hop classes and was taught by Edele Lynch who was a member of the girl group B*Witched.  She did her Leaving Certificate at sixteen and went on to Inchicore College and got her Performing Arts Diploma in 2000. Karen was also part of a semi-professional dance group in Dun Laoghaire called DYDC. She was involved for 4½ years and got to travel and perform all over the UK and Ireland. She has a great love for dance and all its involvement and enjoys teaching all she knows to the children in her classes.
---
Leonie McGloughlin Gallagher trained with Dex McGloughlin School of Dance from the age of three and continued her studies in Ballet, Modern Theatre, and International Folk Dance at the Deborah Capon School of Dance in Whitstable, Kent.
Leonie danced and sang professionally in the late eighties and early nineties. She qualified as an associate graduate of the Imperial Society of teachers of dancing in 1996 and has been awarded an AISTD diploma. From 1996 to 2005 she ran her own dance schools in Dublin, Kildare and Wexford.
She also taught at the Dex McGloughlin School of Dance as well as several primary schools in south county Dublin. Leonie has produced and choreographed many musicals, concerts and ballet displays over the years. In 2005 she decided to take a step back, leaving the Leonie McGloughlin school in the capable hands of Catherine Casey. She continues to teach one afternoon a week in the Rathmichael branch. She qualified last year as a psychotherapist and as well as her private practise hopes to promote and practice dance therapy in the future.
---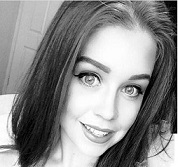 Caoimhe Kerrigan began her ballet training at the age of 4 with the Metropolitan School of Dance in Leixlip. By the age of 8 she ventured into the world of musical theatre, attending both Pixies Stage School & West Side performing Arts, in which she delighted in a variety of stage performances. Caoimhe then progressed to further ballet, contemporary & jazz with the Young Performers Academy, Dublin.

Her love of all dance genres resulted in her gaining a place in the 3-year dance studies course at Inchicore College of Further Education. She has successfully graduated with Diplomas in Dance instruction and Dance Education.

Caoimhe's aspiration as a dance teacher is to inspire young dancers by sharing her love of all things dance in a fun and positive environment
---